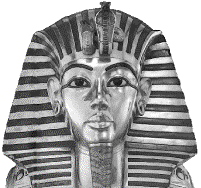 UMOJA-Research.com
READ, THINK, LISTEN & PAY ATTENTION
**************************************************************************************
THE STRECKER GROUP
Robert B. Strecker M.D. PhD of the STRECKER GROUP was not an easy find when searching for the Truth about AIDS. As a matter of fact, the Strecker Group was found as a result of their Video titled "The Strecker Memorandum". After receiving a fifth or *sixth generation copy of the tape, my search for Truth about AIDS was about to begin. The video was listened to several times, notes were taken to try and find Dr. Strecker. Every major video supplier and broker were checked for the video title "The Strecker Memorandum" and it was not listed anywhere.
In my notes, Dr. Strecker suggested he was doing a health maintenance study for Security Pacific Bank in California, after calling Security Pacific Bank and being transferred to an unknown department, it was suggested the information being requested was confidential, leading me to another dead end.
Because the study was being done in California, my next attempt was in the Public Library where every California phone book was checked for the name Robert B. Strecker, this took about five hours. The following day three pages of Strecker phone numbers were called, with no luck and about seven messages were left for various people named Strecker. By the end of the week five return calls were not Dr. Robert B. Strecker. The following week a return call was made by Dr. Robert B. Strecker and my excitement can not be described, he confirmed the video was available and gave me his address.
After going to the Strecker Group and purchasing the video, a request to Dr. Strecker was made for a copy of his reference lists and if he would allow me to interview him after checking his reference lists, which he granted.
The following pages are the reference lists given to me by Dr. Strecker, with those lists four to five hours a day, before going to work, were spent in research libraries finding those documents.
For those of you who do not believe AIDS is a Man-Made Genetically Engineered Disease, you will find every thing you need with these reference lists. For those of you who believe a condom will protect you from AIDS, you will also find that illusionary statement to also, not be true.
*(It should be noted, a fifth or sixth generation copy of a tape means the original was copied, the copy is first generation, a copy of the copy is second generation and so on. By the time you get to a sixth generation copy the video is unintelligible, that's why I could only listen.)
Welcome ** 1st Amendment ** Welcome ** HOME ** Contents ** Introduction **
** THEODORE A. STRECKER ** The Bio-Attack Alert ** The Strecker Memorandum ** Zears Miles **
** AIDS, Murder or Mystery? ** AIDS, Murder or Mystery Docs ** People Along The Way **
** Hot Documents ** Food For Thought ** Books ** Links **